ALVIN J. WOODS | Brand Expert.
Alvin J. Woods knows media, loves pop culture, and understands the importance of targeted branding. As a Brand Strategist & Publicist, he has become the go-to-guy for creating and implementing comprehensive messages and campaigns intended for the public – with an emphasis on Millennials & Generation Z.
Alvin J. Woods has worked with teams to shape national advertising campaigns and product launches for McDonald's and Advil, among others. A snapshot of media that he has secured for a wide-variety of clients include: Yahoo!, Us Weekly, Forbes, USA Today, CNN, MSN.com, The Daily Meal, Billboard, Sha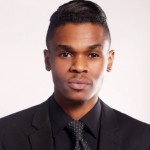 pe Magazine, MTV, Examiner, Chicago Tribune, Ebony Magazine, The Tom Joyner Morning Show, Self Magazine, Glamour, NY Daily News, The Wall Street Journal, NBC.com, Time Out New York, Telemundo, Entertainment Tonight, FiOS1 News, Daily Voice, Reuters, Supermarket News, Fox Business, VH1, Kontrol Magazine, Be Magazine, Raising Arizona Kids Magazine, The Today Show, Inc. Magazine, and Good Morning America.
He has been featured as a millennial Branding & Small Business expert, in a variety of media outlets that include: U.S. News & World Report, How to Quit Working Radio, A.R.T.S.Y. Magazine, and Yahoo! Finance, among others. The published author is also a contributor for The Huffington Post & Huff Post Live, where his features and commentary can be viewed by 30.6 million unique visitors per month.
The Louisiana-born, self-proclaimed boot connoisseur is a graduate of Southern University and A&M College with a Bachelor of Arts degree in Broadcast Journalism and a Master of Arts degree in Communications. As a professional expert in all-things branding and media – with an educational background to match, Alvin J. Woods is a breath of fresh air in a world of superficial fluff. He definitely knows how to take lemons and make grape juice.
MEDIA | Contributor.            THE HUFFINGTON POST | Blogger.  
HuffPost Live: Honey, I Want A Divorce – 10.28.13
The Huffington Post: The Adventures of a PR Guy (New York Fashion Week Spring '14) – 09.18.13
HuffPost Live: Happy Hour Etiquette – 08.09.13
The Huffington Post: Two Years Later | Removing the Hyphen – 07.23.13
HuffPost Live: Why We're Divorcing – 05.13.13
HuffPost Live: Reconciliation Day – 04.02.13
HuffPost Live: The Trouble with Same Sex Divorce – 02.28.13
The Huffington Post: Tears Dry On Their Own – 01.03.13
The Huffington Post: Two Men of Kappa Alpha Psi Fraternity Get Married…Get Over It – 10.12.12
The Huffington Post: Twenty-Something Year Old, Gay Entrepreneur – 09.28.12
The Huffington Post: Kickstarter Enables LGBT-Themed Projects to 'Go for Gold' – 07.30.12
The Huffington Post: I'm Disgusted With My Son Being Married to a Man – 06.29.12
The Huffington Post: North Carolina Voters Ban Gay Marriage… Maybe It's Our Fault? – 05.09.12
The Huffington Post: The Best Workout Is 'Sex': 10 Tips for Creating Your Ideal Marriage – 04.09.12
JSD, XO JOHN & HAUTE DIARY | Fashion & Lifestyle Contributor.
XO John: EPONYMOVS S/S '16 – 07.15.15
XO John: Matiere S/S '16 – 07.15.15
XO John: CWST S/S '16 – 07.15.15
XO John: Boyswear S/S '16 – 07.15.15
Haute Diary: Michael Costello Fall '15 – 02.25.15
Haute Diary: Georgine Fall '15 – 02.25.15
John Simon Daily: Concept Korea S/S '15 – 09.16.14
John Simon Daily: Original Penguin S/S '15 – 09.10.14
John Simon Daily: J. Lindeberg Spring '15 – 09.10.14
John Simon Daily: David Hart S/S '15 – 09.10.14
John Simon Daily: Bespoken S/S '15 – 09.10.14
John Simon Daily: Reem Acra Fall '14 – 02.18.14
Haute Diary: Desigual Fall/Winter '14 – 02.18.14
John Simon Daily: Tadashi Shoji Fall '14 – 02.14.14
Haute Diary: Jay Godfrey Fall '14 – 02.14.14
John Simon Daily: Lucio Castro Fall '14 – 02.14.14
John Simon Daily: Carlos Campos Fall '14 – 02.14.14
John Simon Daily: Bespoken Fall '14 – 02.12.14
John Simon Daily: Ernest Alexander Fall '14 – 02.12.14 
John Simon Daily: Bowflex & Schwinn Introduce New Home Fitness Products – 09.20.13
Haute Diary: Reem Acra Spring 2014 Collection: International Nightlife – 09.16.13
Haute Diary: Love by Diego Binetti Spring 2014: Destination "LOVE" – 09.16.13
Haute Diary: Carmen Marc Valvo Spring 2014 Collection – 09.09.13
Haute Diary: Reem Acra Fall/Winter 2013 Collection – 02.16.13 
John Simon Daily: LaQuan Smith Fall Collection 2013 – 02.15.13
John Simon Daily: RAIF Autumn/Winter 2013 Menswear Collection – 02.14.13
John Simon Daily: Christian Siriano Fall 2013 Collection – 02.14.13 
John Simon Daily: Carlos Campos Fall/Winter 2013 Collection – 02.14.13
John Simon Daily: Harlem's Fashion Row 2013 The Movement – 02.13.13
John Simon Daily: Duckie Brown Fall/Winter 2013 Collection – 02.08.13
John Simon Daily: Joseph Abboud Fall/Winter 2013 Collection – 02.08.13
John Simon Daily: WHIT Fall 2013 Collection – 02.07.13
John Simon Daily: Gents Debut Athletic & Sexy Men's Lifestyle Brand – 11.09.12 
Haute Diary: "Spring" into Fashion at Sears – 11.07.23
John Simon Daily: Malibu Black's Spooky Cocktail Fright Night – 10.29.12 
Haute Diary: Jimmy Choo & Rob Pruitt, Haute Collaboration – 10.25.12
Haute Diary: Mark Zunino for Kleinfeld's, Bridal Bustier's Redefine Traditional Silhouette – 10.24.12
Haute Diary: Elin Kling Wow with "Capsule Collection" for Marciano – 10.12.12
John Simon Daily: Jockey Spring 2013 Collection, The Next Season – 10.09.12 
Haute Diary: Zara Home — Affordable Houseware, Whimsical Luxury – 10.05.12
John Simon Daily: Carlos Campos S/S '13 Collection: Tailored Monochrome at It's Finest – 09.19.12
John Simon Daily: Christian Siriano S/S '13 Collection: Modern Fairytale for the Stylish Woman – 09.19.12
John Simon Daily: Son Jung Wan S/S 2013 Collection: Romanticism and Fantasy – 09.18.12
John Simon Daily: VLOV-QingQing Wu S/S 2013 Collection: Chic and Professional RTW Menswear – 09.18.12
Haute Diary: Alice + Olivia Spring/Summer 2013 Collection – 09.13.12
John Simon Daily: Third Annual National Bärenjäger Bartender Competition – 09.12.12
John Simon Daily: Porsche Design S/S 2013 The Ultimate Traveling Business Executive – 09.11.12
John Simon Daily: PlayStation Unveils the Hottest Games for the Holiday Season – 07.25.12