EVENT COORDINATORS | Publicity Assistants.
Event Coordinators and Publicity Assistants – Kaitlin Patterson, Morgan Cook, Rachel Glass, Samantha Giombetti, and Destiny Colon – are the dream team behind the scenes.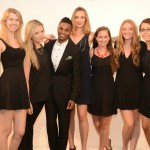 Count on these ladies for professional attention to detail, top-tier project management, and the un-matched capability to orchestrate national media features.
Together they are enthusiasts of Fashion, Luxury Lifestyle, Consumer Packing, and Pop Culture. It takes a village to produce quality results and these ladies take pride in their respective roles on the team.
ROYCE ENCLARDE | Events.
Count on Royce Enclarde to know everyone in the room.
The networking powerhouse turned his college party days into a lucrative business, as an event organizer and promoter for weekly parties throughout Louisiana, Texas, and Georgia. Royce gained national attention for his celebrity talent booking skills and personal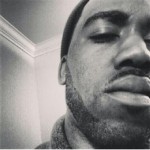 connections to influencers within the entertainment, music, and spirit industries. His hustle has afforded him the opportunity to work with high-profile clients like Essence Festival and NBA All-Star Weekend, among others. Royce has worked with celebrities such as R&B legend Erykah Badu, NBA Star Dwayne Wade, VH1 Star Tahiry Jose, and actor Morris Chestnut.
When not working on an event….. who are we kidding? That's all Royce does…..
KATY THOMAS | Business Development.
Katy Thomas will take a business concept, and literally sprint with it.
The Las Vegas-based marketing and product development specialist has an eye for connecting brands with respective targeted demographics, and gained expertise by managing national telecommunication accounts for a variety of
companies. At the pulse of the "The City of Entertainment," Katy has established signature business relationships within the following sectors: Entertainment, Technology, Sports, Health & Wellness, Fashion, Tourism, and Consumer Lifestyle.
When not brainstorming the next big idea, Katy is probably somewhere reppin' hard for the West Coast.
CHRYSTAL COLON | PR Account Coordinator.
Chrystal Colon is a natural at public relations and lives for fashion.
Determined and focused to gain credible experience in the communications world, Chrystal landed a coveted internship at one of the top advertising agencies in New York City. That exposure was just what she needed in order to make a lasting impression – there Chrystal met an account executive that saw her potential and guided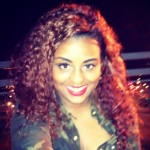 her toward the world of Public Relations and Events. As a student, she began to mingle with fashionable socialites throughout NYC and the rest is history.
If there is a high-profile red-carpet event in any major city throughout the United States, Chrystal knows about it. She is also a creative genius, brainstorming one-of-a-kind experiences for clients in Entertainment, Sports, Fashion and Music.
When Chrystal isn't coordinating a PR project, she's probably working on her high-end jewelry collection.
(Featured image courtesy of lazyeyegraphics.com)